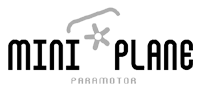 Fuel Transport & Transfer Systems
Accu-Mix Fuel Jug & Safety Siphon Combo
This is a "must have" combo!

If you haven't used this system to refuel your paramotor, you have no idea how easy it can be!
The Safety "Jiggle" Siphon coupled with the Accu-Mix Fuel Container. Easily mix any amount of fluids as needed. No need to measure gallons at a time.
Easily mix and dispense your fuel/oil mix for your next Paramotor flight.
No need to calculate quantities and ratios or measure gallons at a time.
Quickly and easily mix just the amount of fuel you are going to use for this flight! No mess, completely clean!
Combined with the Safety Siphon, this is the cleanest and simplest fuel transfer system available.
Ask your Miniplane-USA Dealer about this great combo and take advantage of our package deal on this combo.
Contact Us
Contact your local stocking Miniplane Dealer for more information or visit our website: Miniplane Fuel Systems.
www.Miniplane-USA.com
805-966-5900