Miniplane Paramotors have been a mainstay in the sport of Powered Paragliding for many years for good reason – They are light, comfortable, reliable, economical, well supported and affordable!
Light & Comfortable – Very well balanced on your back with a minimum of weight!
Reliable – Top 80 engine is the most trouble free motor on the market!
Economical– This paramotor simply sips fuel – great for those long X-C flights. Most engines burn 2-3 times as much gas!
Well Supported – New units available immediately in a variety of Frame colors, plus complete parts support for immediate shipment!
Affordable – The Miniplane continues to be the best value at a very reasonable price!
Miniplane Paramotors are available in two styles:
ABM – Low Hang Point, closest feel to free flying with weight-shift "Swan" arms.
PSF – High Hang Point, shoulder suspension for pilots that prefer this traditional setup.
Both the ABM and PSF Paramotor Frame solutions were invented by Per Il Volo (Miniplane) and then copied by most other builders. Both styles above are available in the Classic or New Cat-Eye Frame, plus the new Rigid Cage!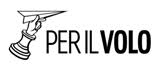 Contact Us
Contact your local Miniplane Dealer for more information or visit our website: Miniplane Models.
www.Miniplane-USA.com
805-966-5900